The debut of the Arnage has been conveyed on an air of sophisticated understatement as the four-door flagship in the Bentley range. To celebrate their 10 years in the making, Arnage launched its limited edition model at the Paris Motor Show. The new model features a unique variety of specifications, combining with the performance of the 500 bhp Arnage T with the refinement of the Arnage R and design elements from the Brookalnds coupe, for the grandest of Bentleys.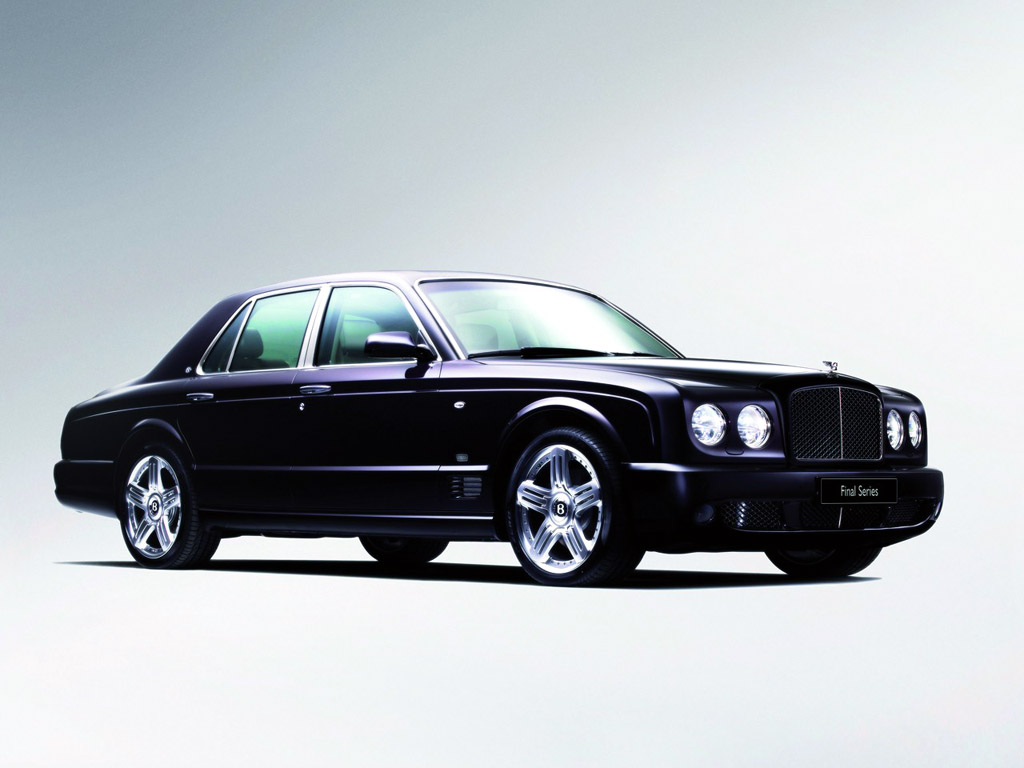 The 2009 Bentley Arnage Final Series has a limited production of only 150. In the last years, the Arnage's combination of its muscular lines and understated luxury have features an exterior design first seen on the exclusive Bentley Brooklands coupe, comprising 20-inch five-spoke, two-piece alloy wheels and 'Le Mans' lower front wing air vents.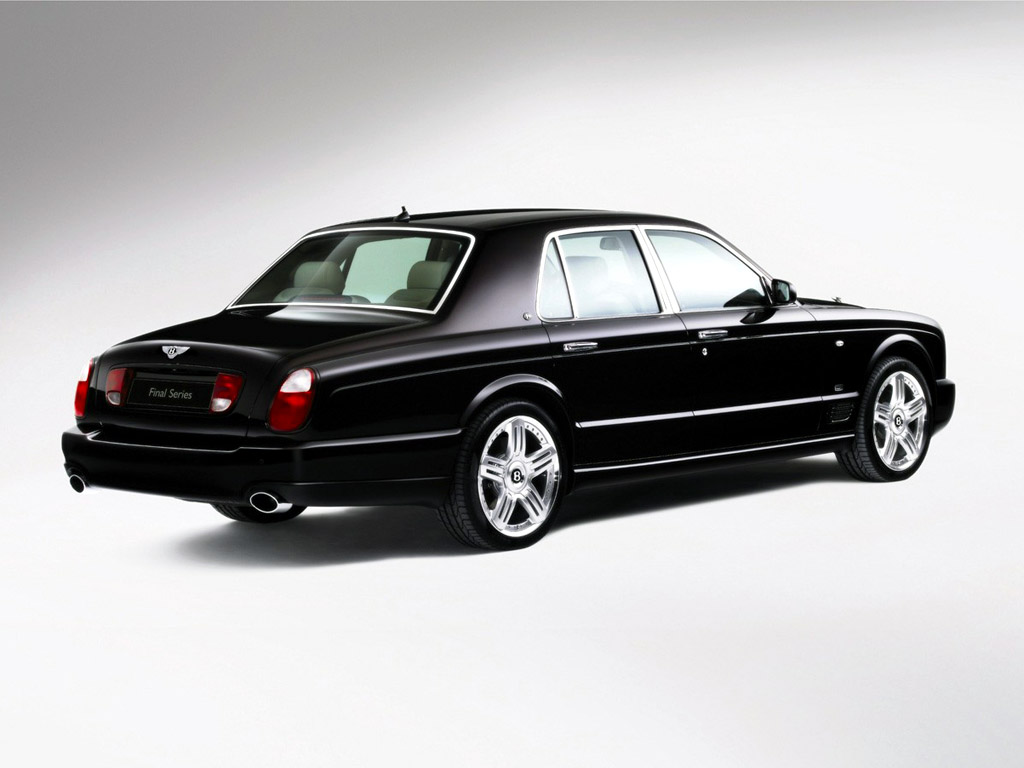 Arnage Final Series buyers benefit from a range of standard and optional feature enhancements. The standard enhancements include: New audio head unit – with larger display screen and an SD (secure digital) memory card slot instead of the single CD slot.
• New rear cup holders – displaying Bentley craftsmanship, these removable cup holders attach to the front edge of the rear centre armrest, or can be stored inside the armrest.
• New hide covered boot rail – features coordinated leather trim and a chrome strip along the top edge.
• New optional enhancements available at extra cost:
• iPod Interface – links to the Infotainment system and enables customers to play their favourite music through the car's audio system.
• Rear remote control – enables the rear seat passengers to control the infotainment system. When not in use it can be stored in a dedicated pouch inside the rear centre armrest.
• Naim for Bentley world class audio system – delivers the world's best in-car sound stage. Created in partnership with Bentley by Naim Audio, a UK-based high end hi-fi manufacturer, this system features 10 speakers, a dual channel sub-woofer and a 1100 Watt amplifier – the world's most powerful production unit fitted in a car. Bentley is also the first car manufacturer to use a next-generation Digital Signal Processor (DSP) in its audio system which features eight individual modes to reproduce true emotions and a 'live' concert-like experience.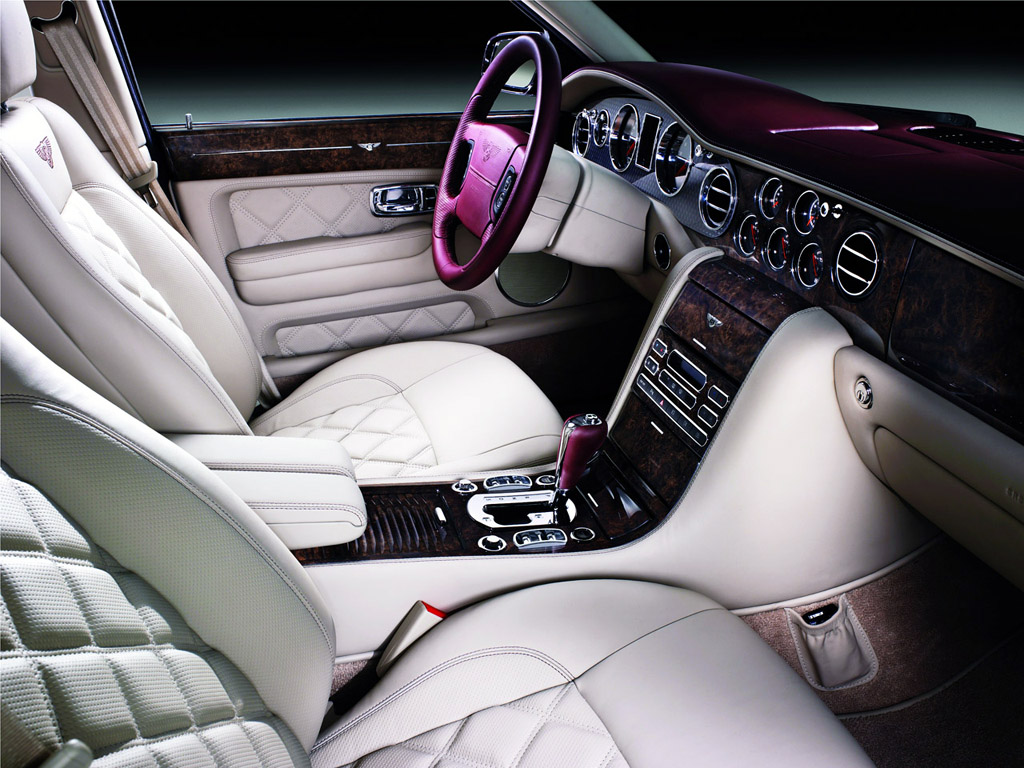 This car can accelerate 0-60 mph in an accomplishing time of 5.2 seconds and achieving top speeds of 178 mph. Commenting on the final chapter of the Arnage story, Stuart McCullough, Member of the Board, Sales and Marketing, says: "The Final Series is the perfect model to give our Arnage flagship a splendid send off. Handcrafted at Crewe, this exclusive run of 150 cars represents the ultimate expression of Bentley luxury and effortless power."